OIL & GRAIN | ISSUE 26
Along with skincare, wearing more dresses in 2018 is a fun goal I've set for myself. Before you give me too much credit, know that a major reason is because I'm embracing lazy. Dresses are SO MUCH easier than putting together several items of clothing to create a cute outfit. Dresses are pretty, comfortable and quick to put on. Jazz them up with accessories, bright lipstick and/or great shoes and BOOM you're dressed.
I just picked up this one from XIX Palms and I can't wait to wear it!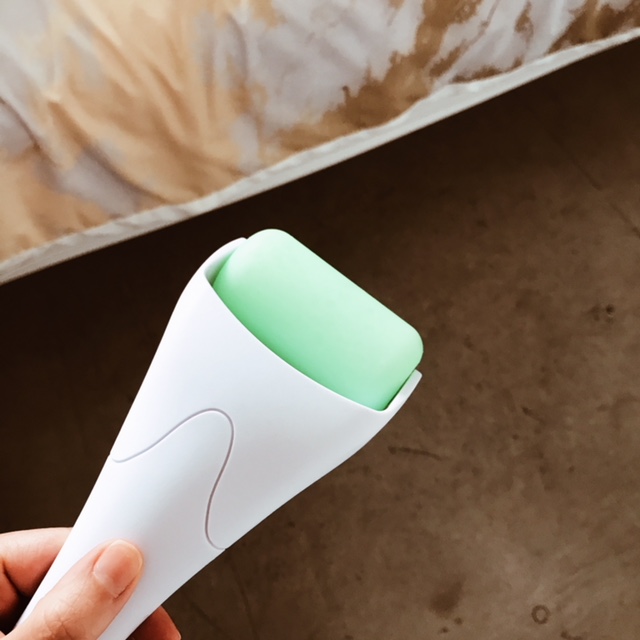 I kept hearing about Jade rollers and how they're great for reducing puffiness & calming inflammation. And I didn't get one. Instead I picked up this Ice Roller that a friend recommended and I love it. I keep it in the freezer using it in the morning and at night. It totally wakes me and my face up in the a.m., and reduces any puffiness I might have. At night it I use it after I wash my face and it makes me feel squeaky clean and fresh. Bonus, it's only $12!
I don't often cook red meat but something about this rice noodle dish caught my eye. @healthy_ish is really good at posting drool-worthy dishes that are good for you + taste good, I recommend giving them a follow and trying some of their recipes out!
Definitely take a few minutes to read this great interview with one of my favorite instructors of all time Taryn Toomey, Founder of The Class. It contains much needed reminders and tools about wellness, healthy eating, stress and mental well-being.
Images courtesy of xix palms, @healthy_ish, @taryntoomey, @pinterest