OIL & GRAIN | ISSUE 24
Yummy Salmon Burgers with Slaw
Recipe courtesy of Pinch of Yum - check her site out!

This recipe is on repeat for a few reasons:
1. It's SO frickin' tasty
2. It's easy to make - there are minimal ingredients & it takes very little prep + cook time. I used canned salmon every time & they're delish.
3. It's healthy! There is gluten in it - to make it gluten-free swap out the bread crumbs for almond flour or meal.
INGREDIENTS:
Salmon Burgers
12-14 ounces cooked salmon
2 eggs
1/2 cup breadcrumbs
1 teaspoon salt
1/2 teaspoon garlic powder
1/4 cup chopped fresh herbs, like chives, parsley, or dill
a squeeze of lemon juice
olive oil for pan-frying
Cabbage Slaw:
1 head green cabbage, finely shredded
1 cup plain Greek yogurt
2-3 tablespoons white distilled vinegar (more to taste)
1 teaspoon salt
1/2 teaspoon garlic powder
1/2 cup chopped fresh herbs like chives, parsley, or cilantro
a drizzle of olive oil
INSTRUCTIONS
For the Salmon Burgers: Flake the salmon apart. Mix all burger ingredients together and form into 3 large or 4 medium patties. Heat olive oil over medium heat, ideally in a nonstick skillet. Fry the burgers for a few minutes on each side until golden brown and crispy. Place on a paper towel lined plate and sprinkle with salt.
For the Slaw: Mix all slaw ingredients together. Taste and adjust.
Serve: Serve up those hot salmon burgers on a bed of creamy slaw. Feel free to top yours with a dollop of extra yogurt and a swizzle of oil and more herbs.
Get more recipes here.
Hallelujah!
Ask me how sick I was of dealing with eye brow pencils. I'm lazy so even having to sharpen them drove me bananas.

And then I discovered Boy Brow from Glossier.

Their incessant ads on my Instagram account finally paid off. I succumbed to the temptation and pressure and don't regret it for a second. It works kind of like a coloured gel. It fills my brows in and lets me shape them a bit + it stays in place.
Find out more about it here.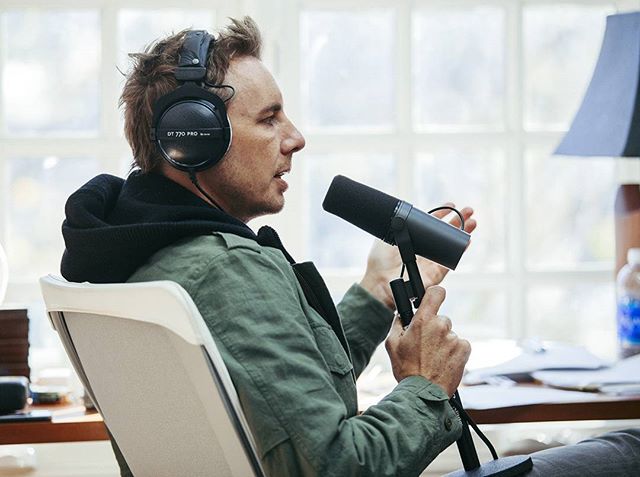 Dax Shepard is hilarious so naturally I was excited to find his new podcast. He's managed to touch on vulnerable, relatable topics with people you may know while keeping it humour-filled - which is really refreshing as I found myself stuck listening to podcasts that were constantly talking at me vs. making me feel like I'm sitting in the room with them. I've enjoyed Kimmel, his wife Kristen Bell & Ashton so far - I hope you do too!
Find out more about it here.